---
Posted by Chris Jurden on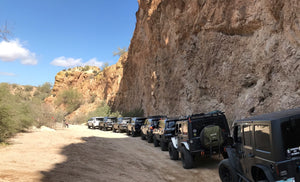 Have YOU ever wanted to lead a trail run?  Here's some tips for a fun and successful day. Set a Time and Place The first step to hosting a successful trail run is to know when and where you are going. Decide on a trail or event of your choice. Present a few options for available days, get feedback, and schedule it! Many people use social media calendar options to create an event so people can reply or RSVP. Include information like trail difficulty, radio channels, gear to bring, and time frame. Be sure to schedule a meetup time and a...
---
Posted by Chris Jurden on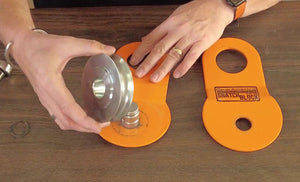 Snatch Block Maintenance: A Little Care Goes a Long Way We are off-roaders. Everything gets dirty. Whether you are in the desert dust, forest mud or snowy mountains, you can count on dirt, grit and grime getting all over your Recovery Gear.  Here at GearAmerica, we offer a Lifetime Warranty on everything we make, so you know it's built right, but cleaning and maintaining your gear makes it work perfectly for ages. One of the only pieces of gear with moving parts is the Snatch Block. Let's walk through the disassemble process for when it gets REALLY dirty!   It's...
---