News — Off-Roading
---
Posted by Chris Jurden on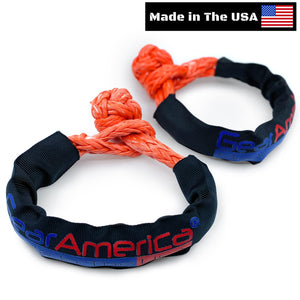 A Brief History of Recovery Gear The world of recovery gear has evolved quite a bit in the last few decades.  I can remember a time where chains were the method of choice for a stuck vehicle extraction.  Large, heavy and unruly, chains were replaced with cables and straps. Winches were always spooled with steel cable, but now most winches come with synthetic line.  Everything is getting lighter, safer and stronger. What's Fishing Got To Do With It? Braided rope from organic material has been around for 4000 years. Most people don't know this, but synthetic ropes have been around a...
---
Posted by Chris Jurden on
Hello GearAmerica Nation!  Today marks the start of a new chapter in the GearAmerica story! My name is Chris, and I am joining the Social Media and Marketing Team here at GearAmerica!  What an amazing time! New, innovative products made int the USA, great customers and a great big world to explore with all of you! OK...HOW ABOUT A LITTLE BACKSTORY... My wife, kids, dogs and I are outdoor and off-road enthusiasts. We lived in the Great Northwest for years, and have had out share of mud, snow and rain.  About 6 years ago, we decided to pack up everything into a...
---