---
Posted by Chris Jurden on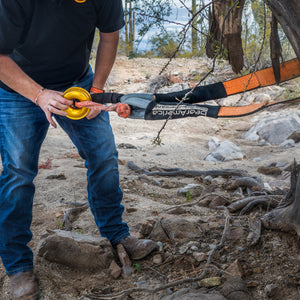 The Gold Standard in Off-Road Recovery The GearAmerica Gold Ring is here!  The Gold Ring is a Snatch Recovery Ring, and works much like a Snatch Block to assist in winch recoveries. Like any other snatch block or pulley, the Gold Ring gives you a mechanical advantage and increases the flexibility of use when winching.  How Does The Gold Ring Work? The Gold Ring, being a pulley, works by reducing the amount of force needed to move an object.  Keep in mind, if you use a pulley simply to lift something (single line) it only allows a direction change (you...
---
Posted by Chris Jurden on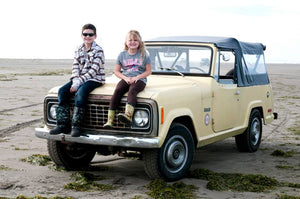 Many of us have kids, want kids, or know someone with kids, and being off-road enthusiasts, the kids will inevitably be a part of the adventure.  Here at GearAmerica, we always stress that safety comes first in any off-road recovery.  Adding small kids to the picture can add another element of danger and stress if not properly addressed.  We love kids!  Let's keep them busy and safe in any recovery situation!
---