---
Posted by Chris Jurden on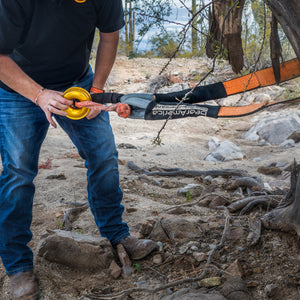 The Gold Standard in Off-Road Recovery The GearAmerica Gold Ring is here!  The Gold Ring is a Snatch Recovery Ring, and works much like a Snatch Block to assist in winch recoveries. Like any other snatch block or pulley, the Gold Ring gives you a mechanical advantage and increases the flexibility of use when winching.  How Does The Gold Ring Work? The Gold Ring, being a pulley, works by reducing the amount of force needed to move an object.  Keep in mind, if you use a pulley simply to lift something (single line) it only allows a direction change (you...
---
Posted by Chris Jurden on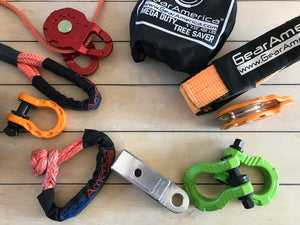 What does this stuff mean? In the rigging and recovery gear industry, a lot of work goes into determining the strength of a product.  Here at GearAmerica, it's no different, and we go the extra mile. You can see on our products that they have strengths listed so you can determine our need, and have the safest possible recoveries. You will see WLL and MBS on many of our products, and I'm here to provide a little industry knowledge, science and explanation! How do we come up with the gear? All products start the same way...with an idea.  The idea has...
---