---
Posted by Chris Jurden on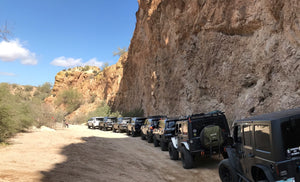 Have YOU ever wanted to lead a trail run?  Here's some tips for a fun and successful day. Set a Time and Place The first step to hosting a successful trail run is to know when and where you are going. Decide on a trail or event of your choice. Present a few options for available days, get feedback, and schedule it! Many people use social media calendar options to create an event so people can reply or RSVP. Include information like trail difficulty, radio channels, gear to bring, and time frame. Be sure to schedule a meetup time and a...
---
Posted by Chris Jurden on
A tree saver
strap, also known as a tree trunk protector,
 is probably the most underappreciated, yet most useful part of any recovery gear kit.  It has many uses, and is many times overlooked when people put together their gear. With its many uses, you need at least one.  Let's talk about all things Tree Saver!
---
Posted by Chris Jurden on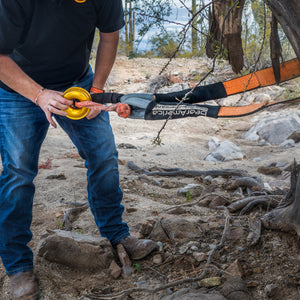 The Gold Standard in Off-Road Recovery The GearAmerica Gold Ring is here!  The Gold Ring is a Snatch Recovery Ring, and works much like a Snatch Block to assist in winch recoveries. Like any other snatch block or pulley, the Gold Ring gives you a mechanical advantage and increases the flexibility of use when winching.  How Does The Gold Ring Work? The Gold Ring, being a pulley, works by reducing the amount of force needed to move an object.  Keep in mind, if you use a pulley simply to lift something (single line) it only allows a direction change (you...
---