---
Posted by Chris Jurden on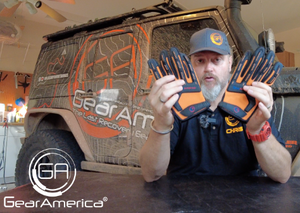 Tools and Gear We all agree that having at least the minimum of necessary tools, as well as GearAmerica Recovery Gear is important for any off-road excursion.  This goes for short trips or long outings, because you never know when a recovery will pop up.  It's easy to remember the straps, shackles etc, but there's something that often gets overlooked...GLOVES! Gear Maintenance In a previous post, I talked about Gear Maintenance.  We like to take care of our gear so we can get years of good use out of it.  Well, that same statement is true for your hands.  If...
---
Posted by Roger Bobrock on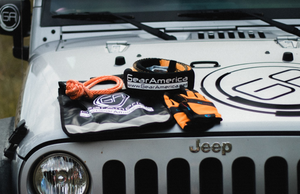 Probably the last thing you think about before hitting the trails is what you wear. With all the gear and modifications that we make to our vehicles, many of us may not be considering this important basic. We load up our Jeep with all the supplies we need for the day, pick a trail, and hit the road never considering what should be considered a basic. In reality, no matter what we choose to wear, we are going to get dirty and probably rip something. But at times we do our best to stand out with a fashion choice or...
---