---
Posted by Chris Jurden on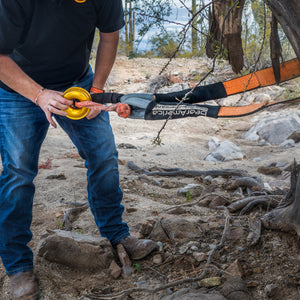 The Gold Standard in Off-Road Recovery The GearAmerica Gold Ring is here!  The Gold Ring is a Snatch Recovery Ring, and works much like a Snatch Block to assist in winch recoveries. Like any other snatch block or pulley, the Gold Ring gives you a mechanical advantage and increases the flexibility of use when winching.  How Does The Gold Ring Work? The Gold Ring, being a pulley, works by reducing the amount of force needed to move an object.  Keep in mind, if you use a pulley simply to lift something (single line) it only allows a direction change (you...
---
Posted by Chris Jurden on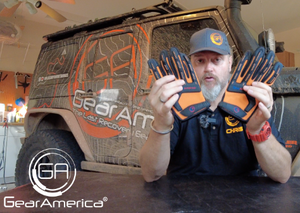 Tools and Gear We all agree that having at least the minimum of necessary tools, as well as GearAmerica Recovery Gear is important for any off-road excursion.  This goes for short trips or long outings, because you never know when a recovery will pop up.  It's easy to remember the straps, shackles etc, but there's something that often gets overlooked...GLOVES! Gear Maintenance In a previous post, I talked about Gear Maintenance.  We like to take care of our gear so we can get years of good use out of it.  Well, that same statement is true for your hands.  If...
---