---
Posted by Chris Jurden on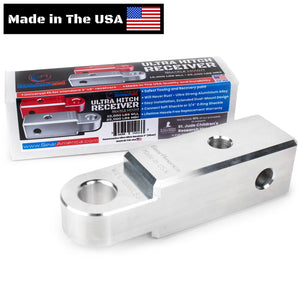 A true recovery point is a spot on a vehicle that can support the weight of the vehicle when being towed or pulled.  These points are usually frame-mounted, like a shackle mount on a steel bumper, or a tab underneath the front or rear end with a solid hook or loop. Most vehicles have a spot somewhere...just in case they need a tow or basic street recovery. But what is the strongest, safest spot?
---
Posted by Chris Jurden on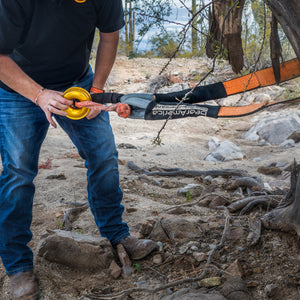 The Gold Standard in Off-Road Recovery The GearAmerica Gold Ring is here!  The Gold Ring is a Snatch Recovery Ring, and works much like a Snatch Block to assist in winch recoveries. Like any other snatch block or pulley, the Gold Ring gives you a mechanical advantage and increases the flexibility of use when winching.  How Does The Gold Ring Work? The Gold Ring, being a pulley, works by reducing the amount of force needed to move an object.  Keep in mind, if you use a pulley simply to lift something (single line) it only allows a direction change (you...
---
Posted by Chris Jurden on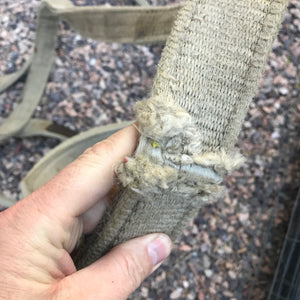 Take care of your gear, and it will take care of you! Does that sound familiar?  That was the first statement on the gear maintenance post a month ago.  It's true, but will gear last forever?  Maybe, let's dive into some reasons to replace it and make sure you have quality, safe gear that will always be ready for a recovery. Let's break it down There are several completely different items in you recovery kit. All of them require different maintenance and cleaning, and all of them can wear in different ways. This goes for any gear, any brand.  Here at GearAmerica,...
---